Fair pricing policy
You only pay for the traffic consumed.
No monthly or other additional fees.
Mailocator is an application built on traffic analysis of your site.
The analysis create the basis for running campaigns that measure traffic to your site.
Credit system
You only pay for traffic
1 unique user / 24 hours = 1 credit
5,000 credits
10 Eur
---
10,000 credits
20 Eur
---
25,000 credits
35 Eur
---
50,000 credits
50 Eur
---
100,000 credits
85 Eur
Prices do not include VAT.

Higher volumes of credits can be arranged individually at any time.

Payments can be made by bank transfer on the basis of an advance invoice or VISA and MasterCard payment cards.

The tax document is issued immediately after the payment is credited.
Regular flat rate
Do you prefer regular payments?
If you are interested in regular monthly payments based on the expected traffic, we will be happy to prepare an individual offer for you.

Please email us at sales@mailnatives.com or call +420 49 494 1919 on weekdays from 9 a.m. to 4 p.m.
---
Traffic
How do I find traffic to my site?
You probably already use some of the traffic measurement tools on your site.
Open this tool and look for basic metrics "users", "unique users" or "visitors" (but not "visits").
Try Mailocator now! A 14-day trial period runs from installation, during which you can easily find out the exact traffic and number of users.

This is what the traffic report looks like directly in Mailocator:


---
Tracking traffic in Google Analytics
Open a basic report in which you can see the number of users for the selected period.
This number will show you the estimated* number of credits used.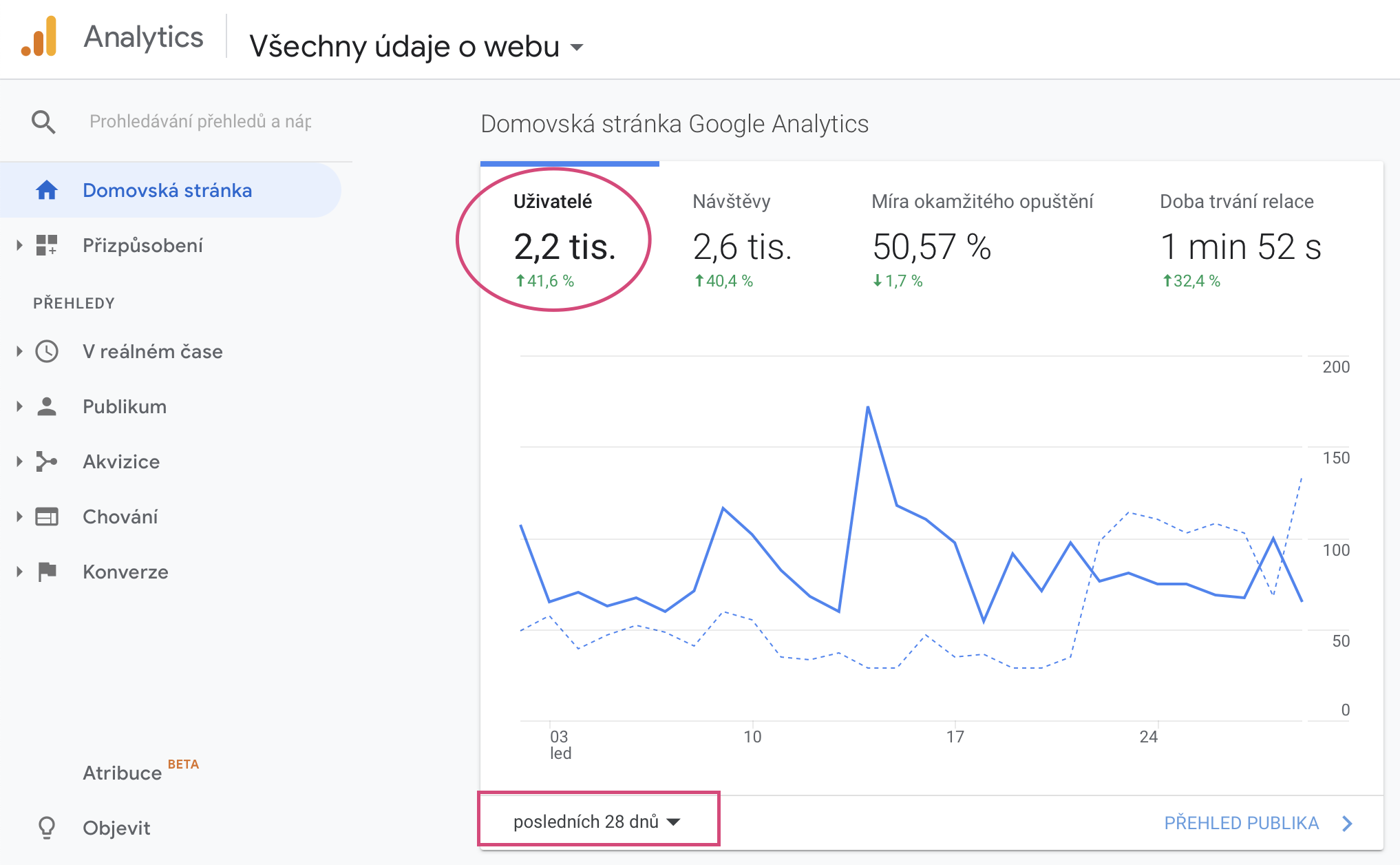 *) Mailocator always counts unique users at 24-hour intervals. The example above shows the number of users in 28 days, which includes recurring users on each day. Due to the character of the site and the structure of its traffic the total number of unique users in the same period in Mailocator may be higher. The screens above illustrate measuring identical pages in Mailocator and Google Analytics, including variance.